FAI 5-Aside Soccer
All pupils from 4th-6th class took part in the FAI Five aside soccer tournament in Portlaoise, Co. Laois on March 4th 2020. We had six teams playing.
Well done to the girl's team - Lily Eacrett, Kate Ritchie, Chloe O'Connell, Michaela Raben, Amy Ward, Taylor Nolan and Lauren Davies – who made it through to the next round. Unfortunately they didn't get to play this match due to Covid-19 and the school's closing.
Below are pictures from the day.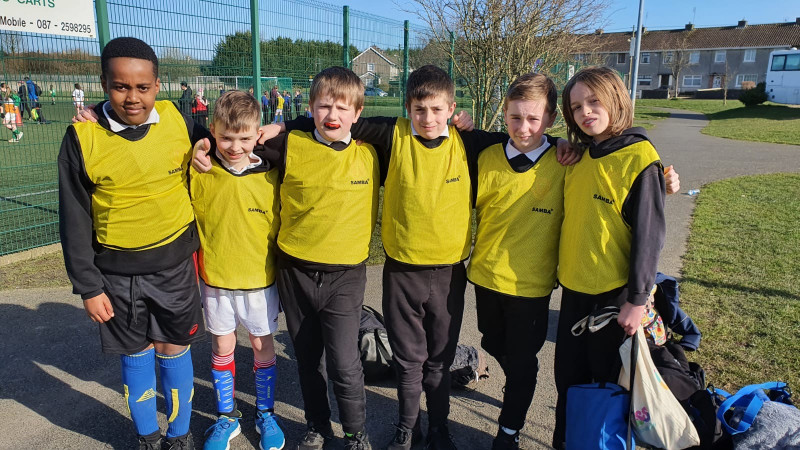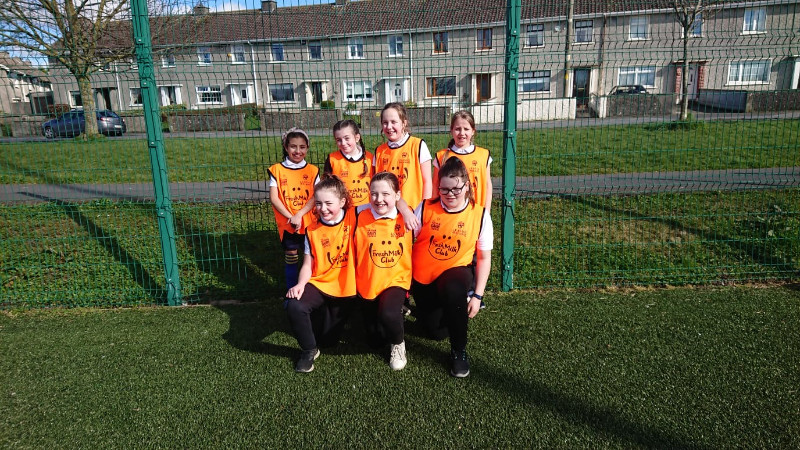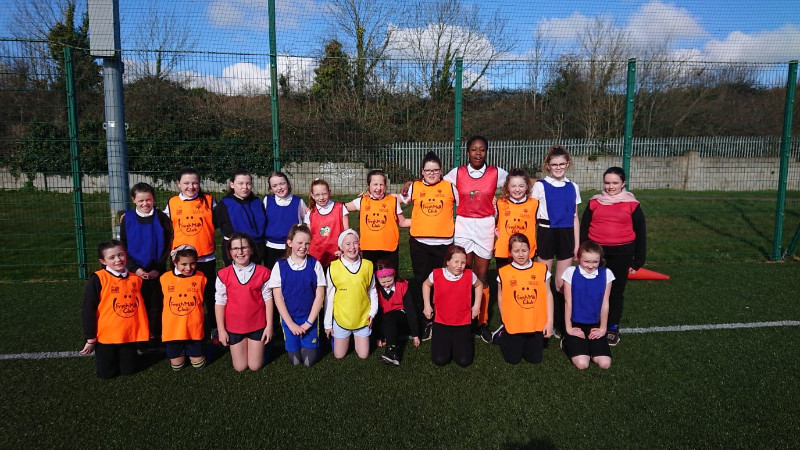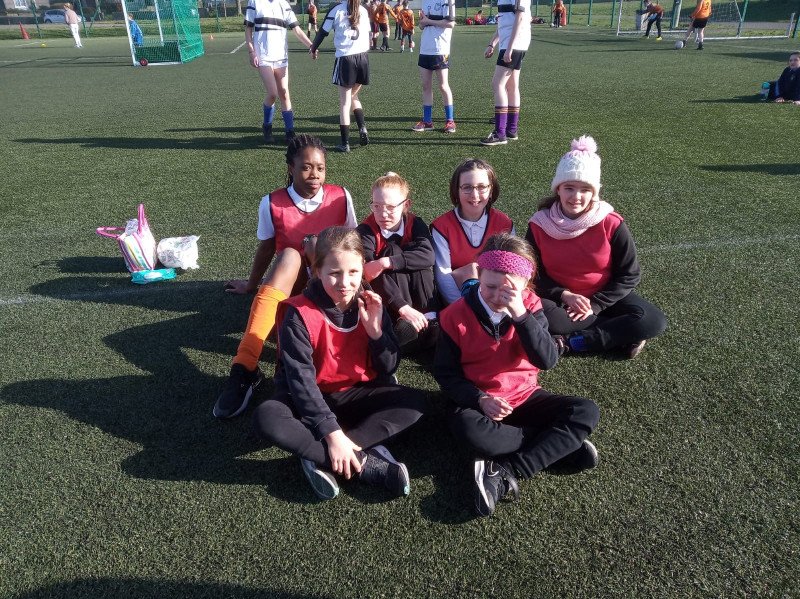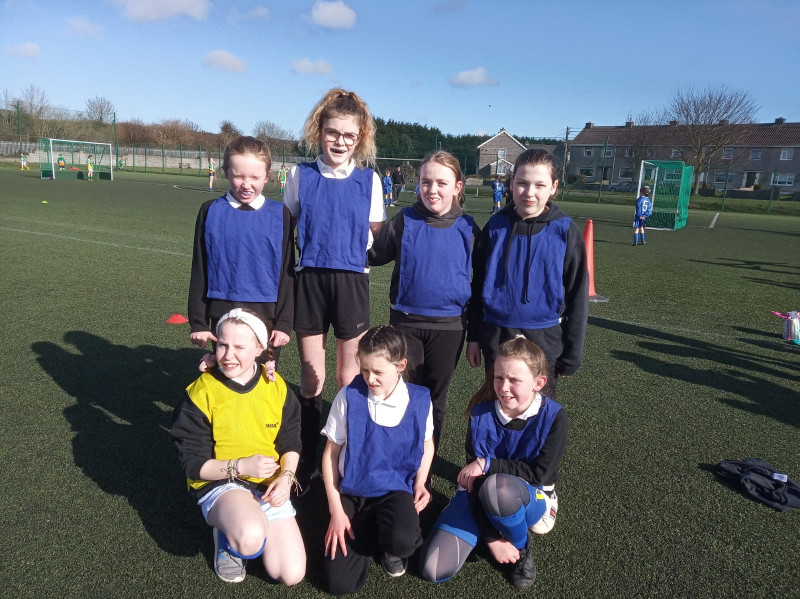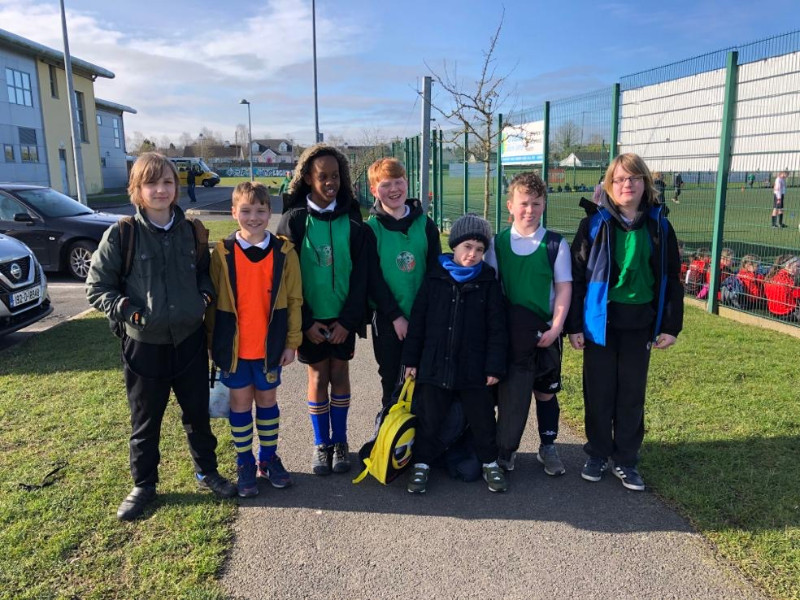 Diversity Games
On January 21st 2020 a team of twenty-one students from 3rd-6th class travelled to the indoor arena in the Athlone I.T. to represent the school at the Diversity games. The children took part in a range of events from 60m, 150m, 400m, long jump and 4x100m relay. A wonderful day was had by all, with the children demonstrating great sportsmanship on the day.
For a lot of the children this was their first athletic competition and they were all fantastic. Our school was placed 3rd place overall in the 5th/6th class girl's competition and 3rd place overall in the 5th/6th class boy's competition!.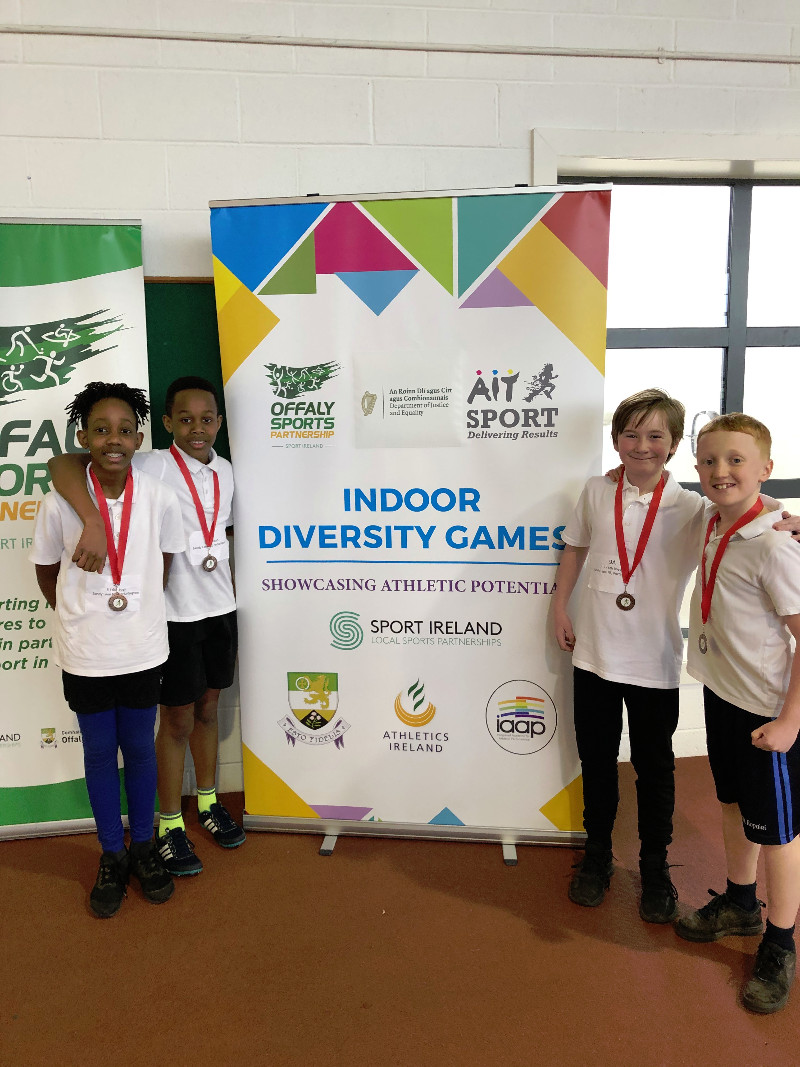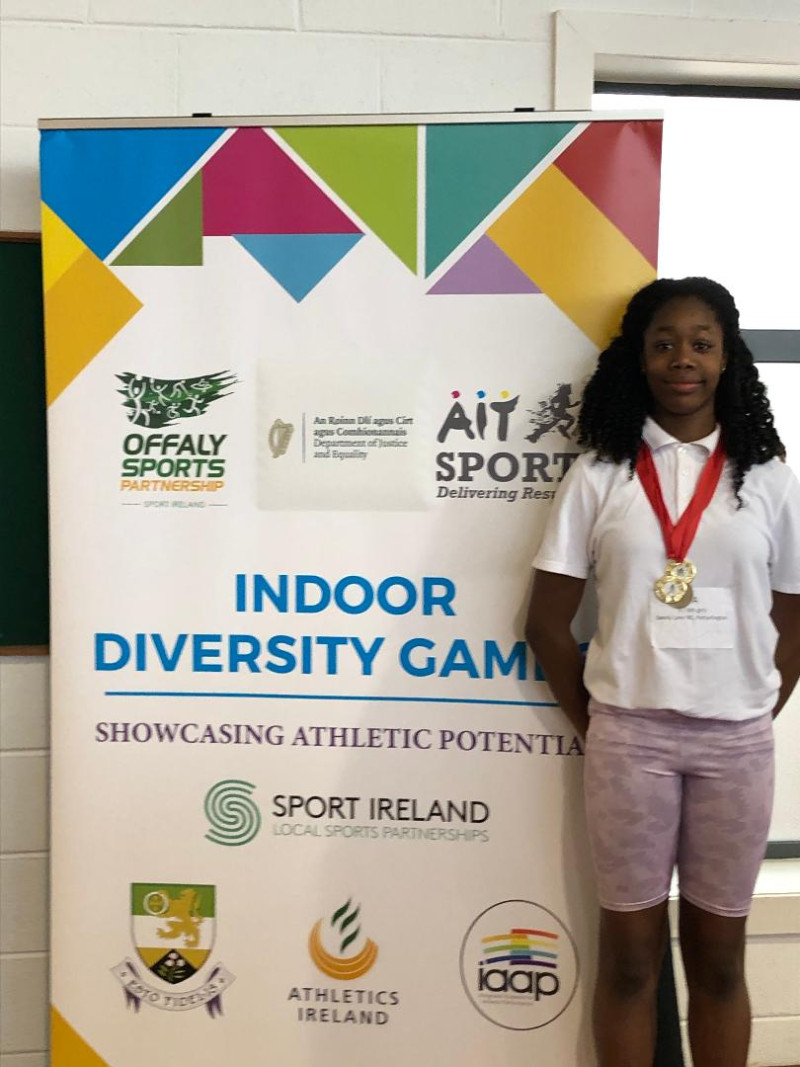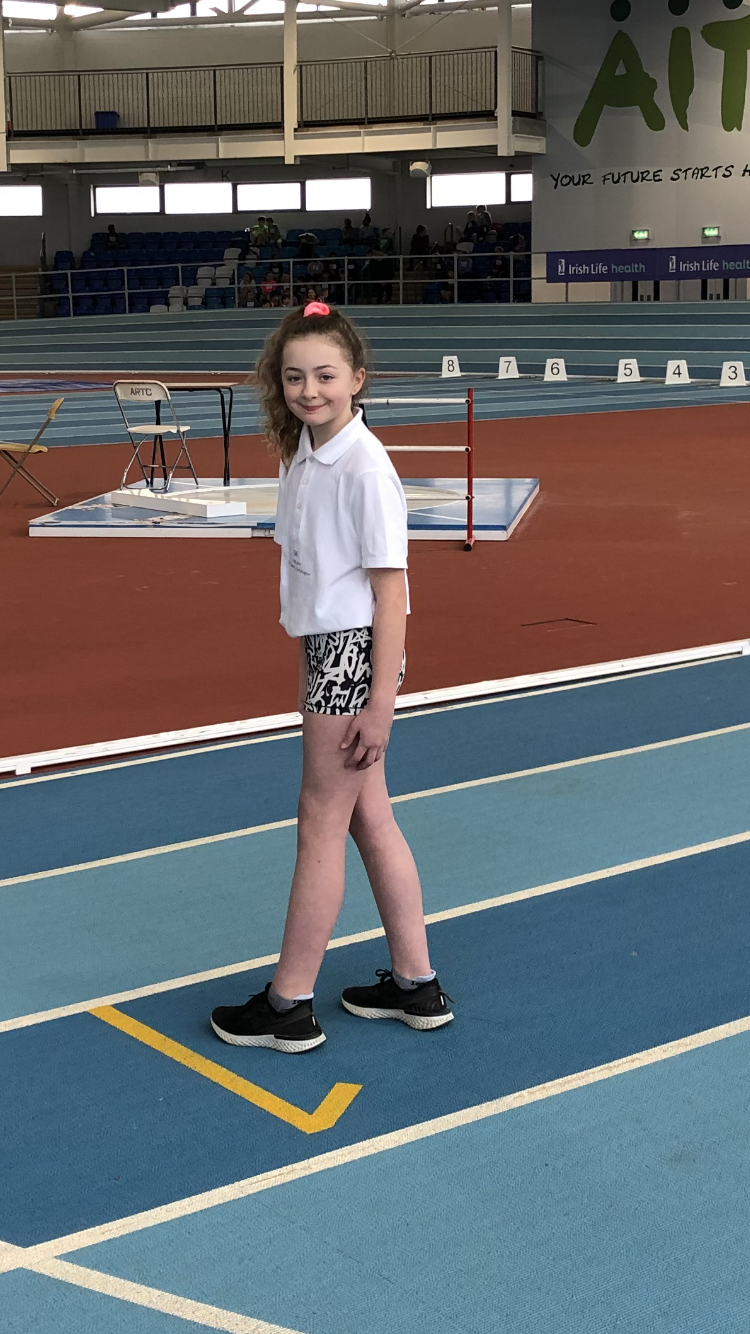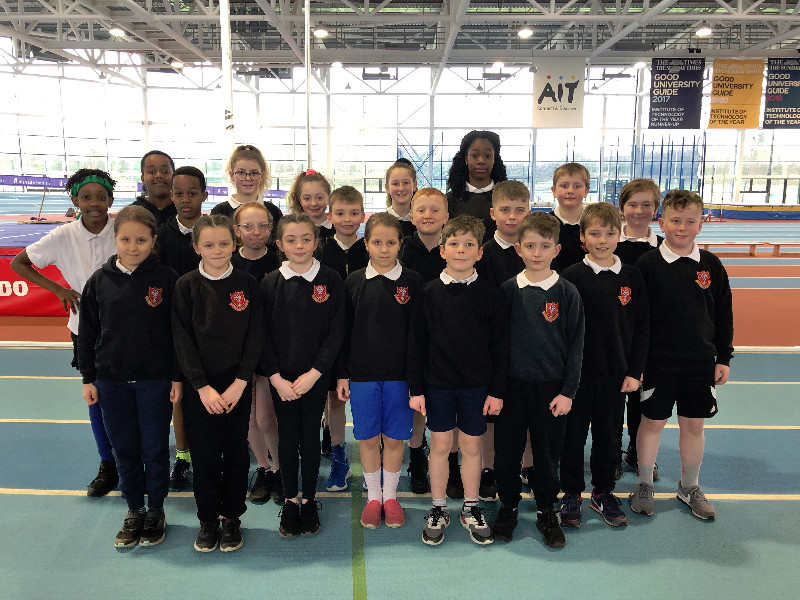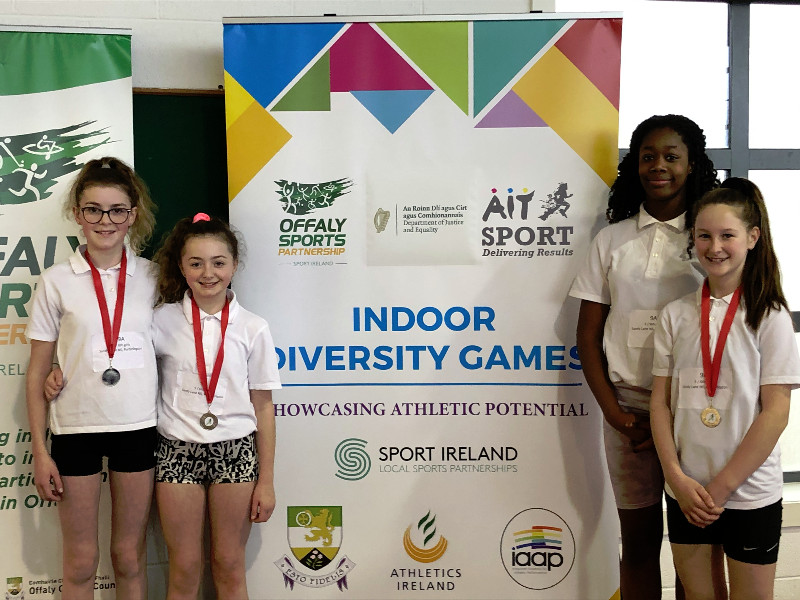 Rugby
We are lucky to have Paudi Mahon coaching each class level for six week on rugby skills each year. This started again in mid September and will continue to mid term October 2020.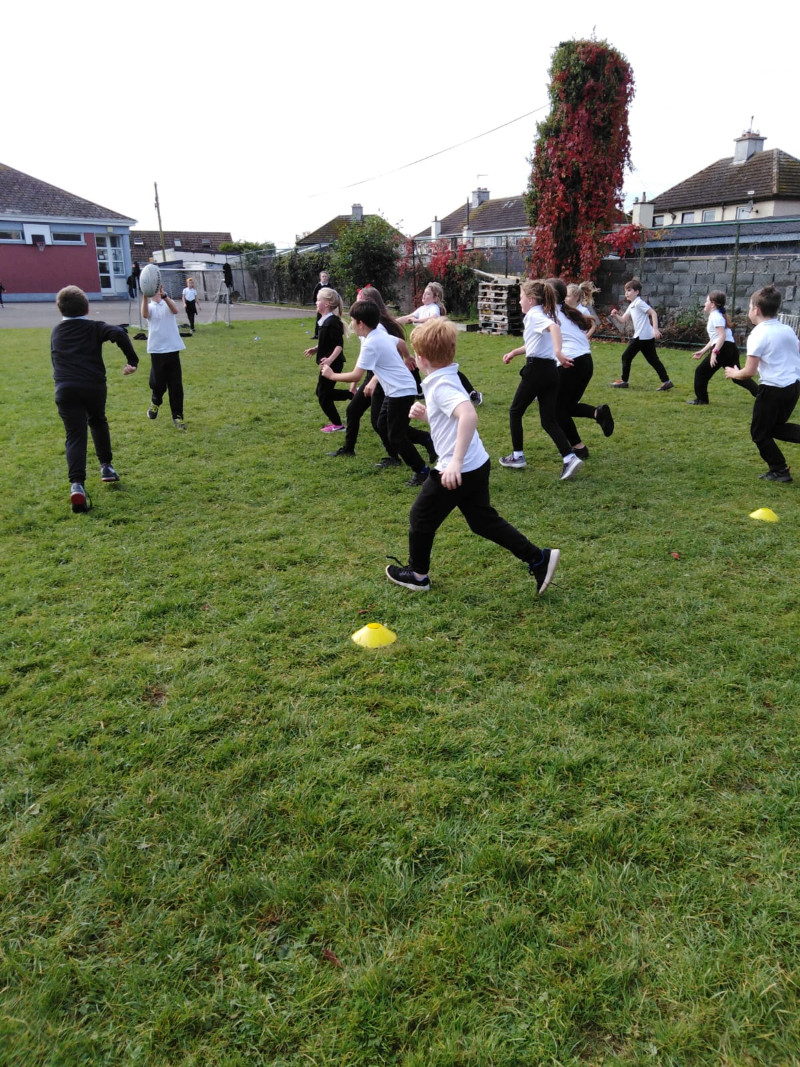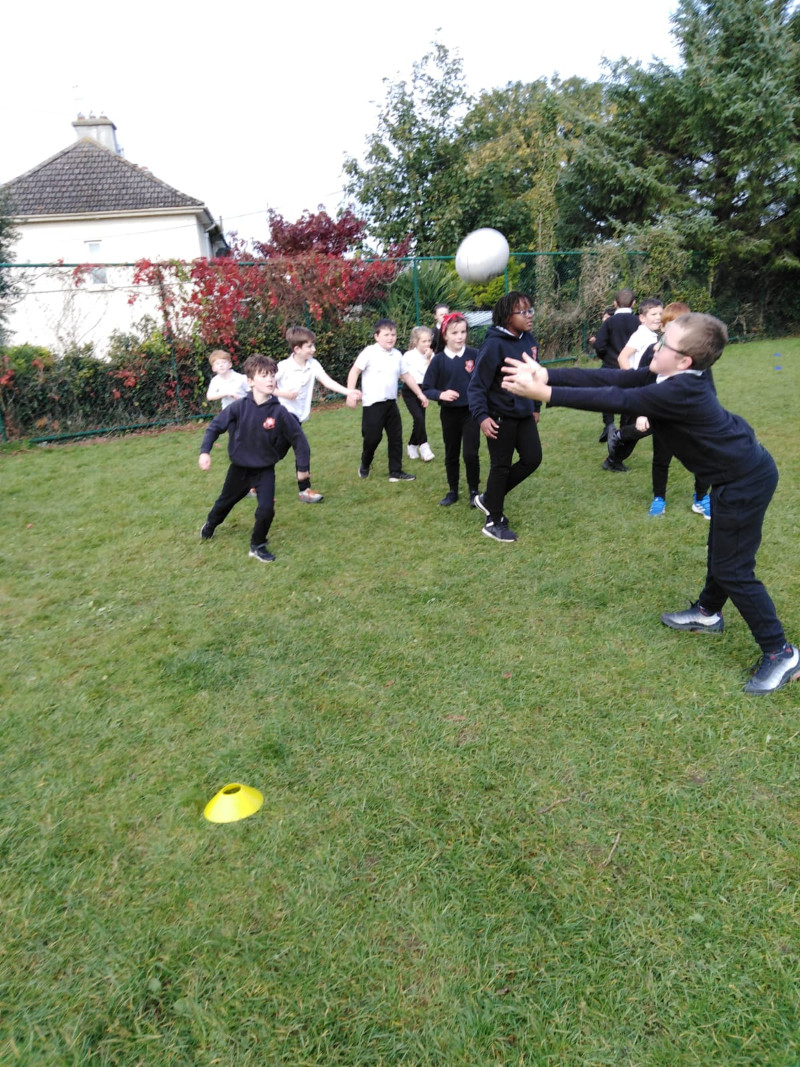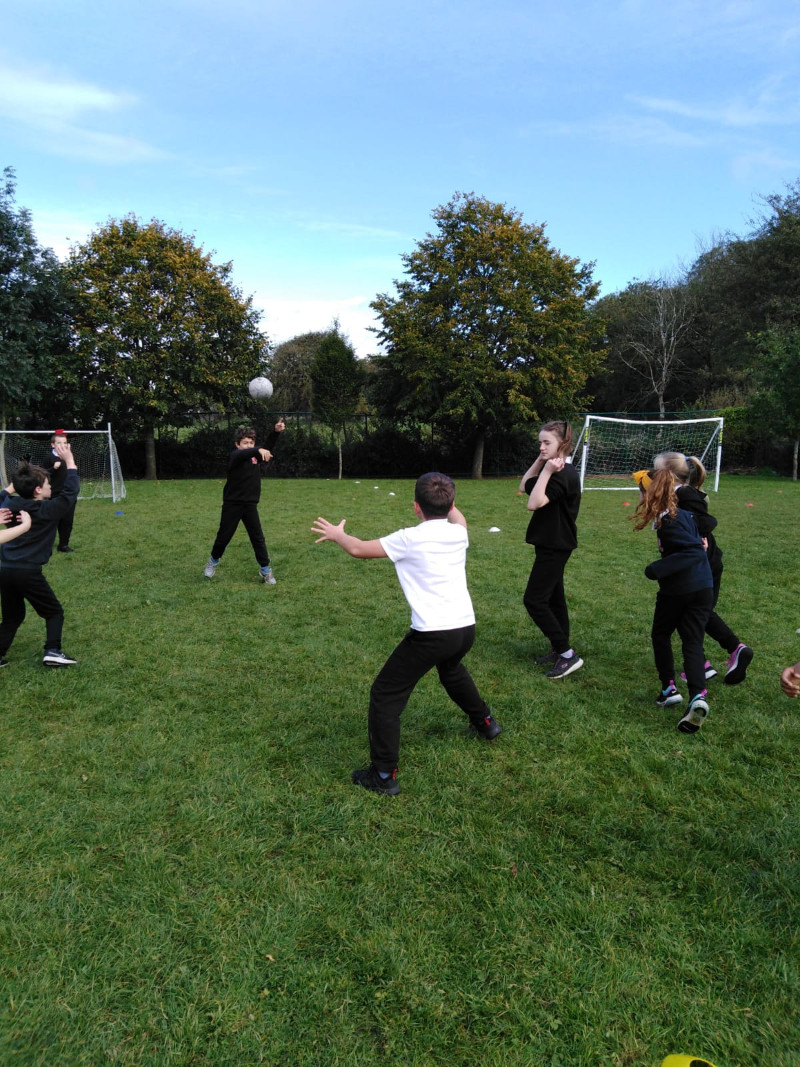 Sports Day
School Sports Day generally happens at the end of May or early June each year. The children enjoy being active doing a range of fun and engaging activities.